This fantastic highly textured toy is perfect for people who aren't looking for something that looks like a human dick or anything animalistic… but still want the sensation of a phallic object inside of them. It's … a bundle of wires!
LoveMuscleToys and I started chatting during the early stages of the pandemic, while everyone was on lockdown. I discovered the founder of the company to be wonderfully communicative and professional, and soon we discussed a toy review collaboration.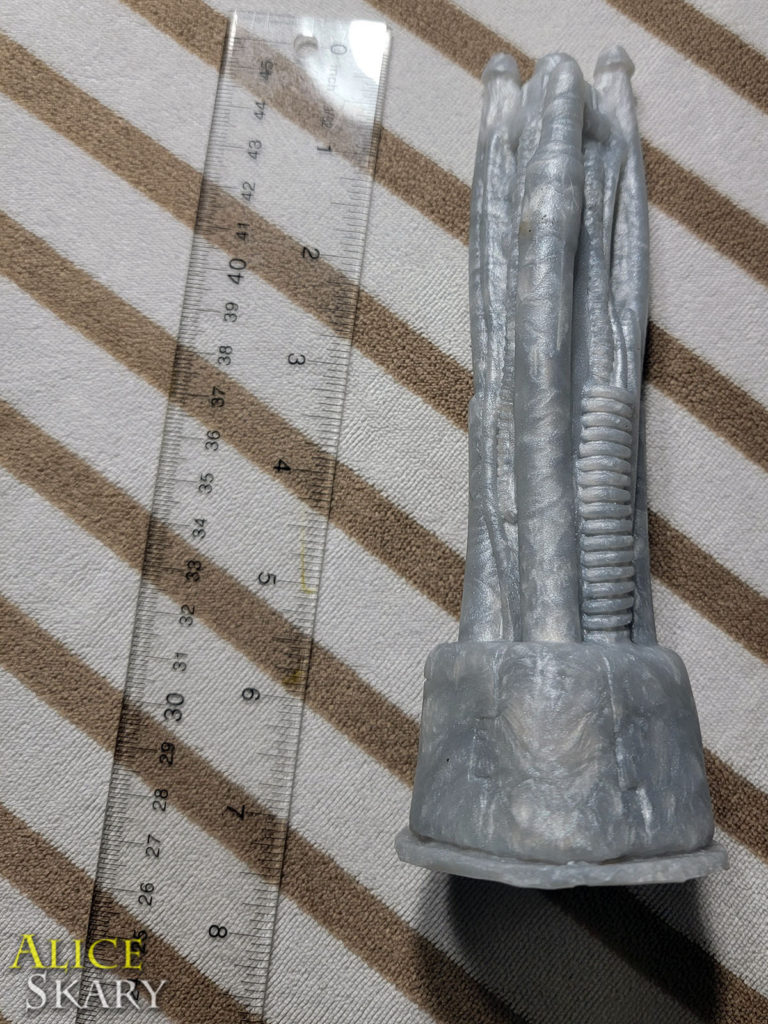 The care package that appeared for me some time later was packed with treats and goodies. A pile of little squishies, some pencils, and even a discount coupon was provided for any future orders.
One of the things that the company took note of was my insistence to know the precise details of each toy I would review – the firmness, the colors, the details. Attentively, my care package arrived with cute notes attached to each toy describing it's specific attributes. Thus, I can tell you confidently this beautiful silicone toy is their 2.0 version of this toy.
The 2.5 is now the one they are selling in their well-appointed Etsy shop, and I cannot wait to acquire a 2.5 to compare the details and see what I think of the changes they've made. Looking at the photos, the 2.5 features a wider, sturdier base that I suspect may make it more stable in a strap on harness, but I think I'd have to run some tests to confirm this theory.
This type of meticulous detail appeals to my nerdy side greatly. And a company that is open to improving their designs like that is definitely the type we want to be supporting.
While the BioTech is available in many colors, I adore the Silver Metallic color mine came in. You absolutely could imagine this toy to be the phallus of some handsome cyborg with a crisp silver alloy.
If you've ever daydreamed of fucking an android, this might be just the toy for you.
I also find the piece to be very suitable for elegant display. This is a fine collector's item, and a great conversation piece at that.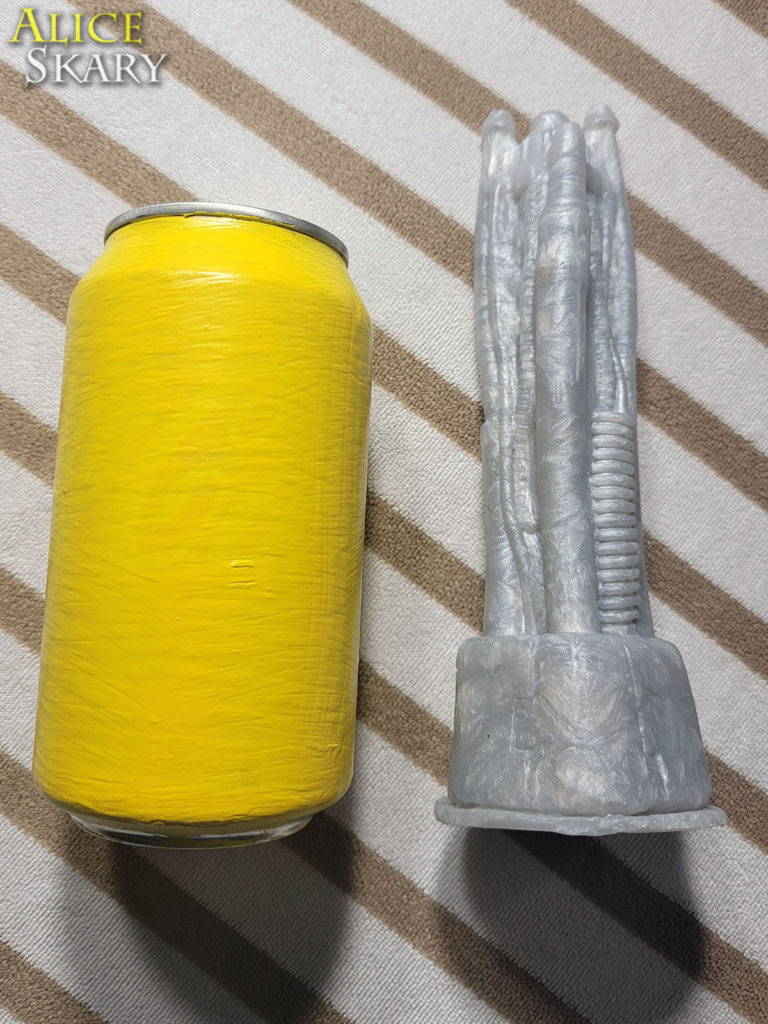 I got this BioTech in the 10A "Firm" hardness level, which I think is perfect for a toy with so much texture!

Each cable and notch can be felt perfectly in this firmness, although it isn't so firm that you would find it uncomfortable for use.
The toy is surprisingly easy to clean. Although it is rich with texture, it doesn't have tiny holes or fissures that collect debris. It rinses clean easily, and being made of silicone, you can choose to boil or bleach your toys after use to disinfect them.
At this time, the BioTech comes in just one lovely moderate size – I would describe it as tailored for the average hole.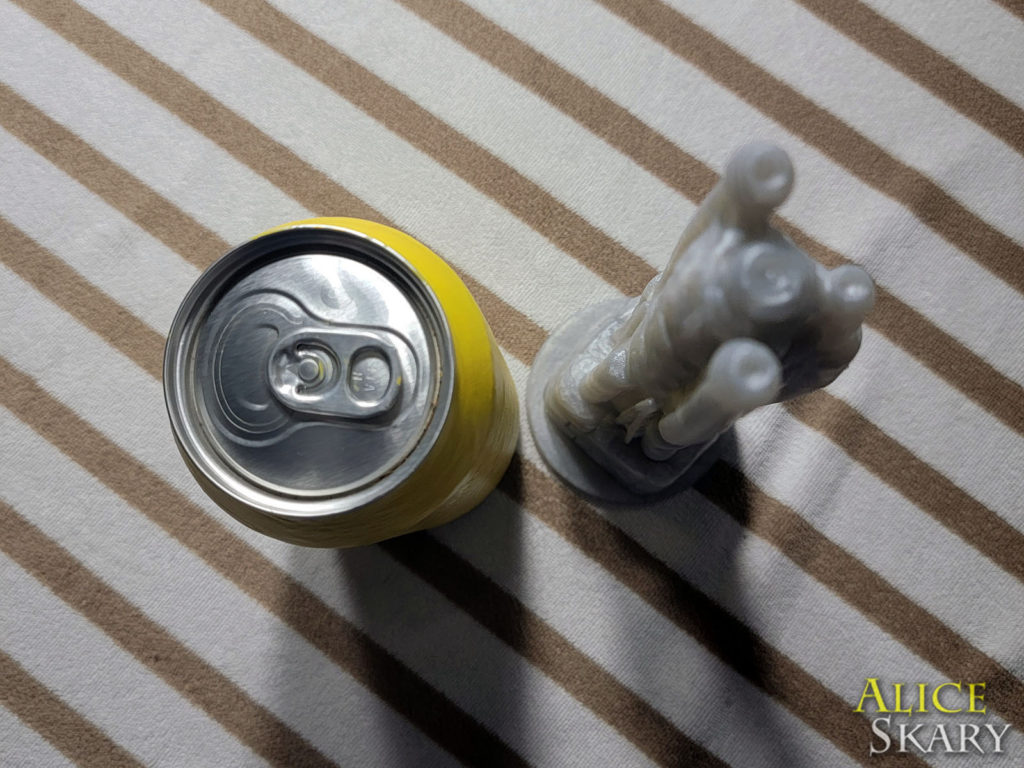 My bottoms were able to accommodate this toy analy, but because of the amount of texture I would not recommend it for any anal beginner. Your hole will need to be very relaxed to allow entry of the nodules, cords and cables that form this bundle of amorous wires. Texture galore.
Beautiful attention to detail was paid here, as the shaft slopes in a very similar way to a human penis. Note the curve in the back of the following image:
The wide base fits perfectly in an o-ring if you feel like strapping on this toy. I am desperate to see a science fiction film created in this toy featuring a horny cyborg with a lovely computer-cable phallus – the BioTech! Perhaps I'll have to be the one to create that film.
Dimensions provided by the manufacturer:
Insertable Length: 6 1/4″
Total Length: 6 3/4″
Largest Circumference: 6 1/4″
Get your own here: https://www.etsy.com/shop/LoveMuscleToys
We are hoping to get in touch with LoveMuscle Toys soon to ask more about each incarnation of the BioTech and find out the precise differences between each model. Since the models are constantly being improved upon, I suspect these will become hot button collector pieces. Make sure to follow my blog to see if we can arrange an interview with this amazing creator!
A list of my videos this toy has been used in will be added to this page in coming months, so please do check back… 😉