A dildo designed to stimulate the vulva & clitoris of a strap-on top during use.
There are many companies that have delved into the concept of making strapon more pleasurable for the person wearing the strap on, ranging from cyberdildonic solutions to insertables and more, but this incredibly simple and elegant design works for many bodies. Meet the Fusion, by women owned company WetForHer.
The toy is designed to be worn lower on the pelvis, so the base presses directly onto the vulva. The hump or raised ridge in the middle presses in between the labia, meaning that the thrusting motion grinds the clitoris into the raised ridge.
This motion reminds me of how many people with vulvas learn to masturbate, pressing against the corner of a table or against the plastic nose of a stuffed teddy bear. For people with this masturbatory habit, this toy would be perfect.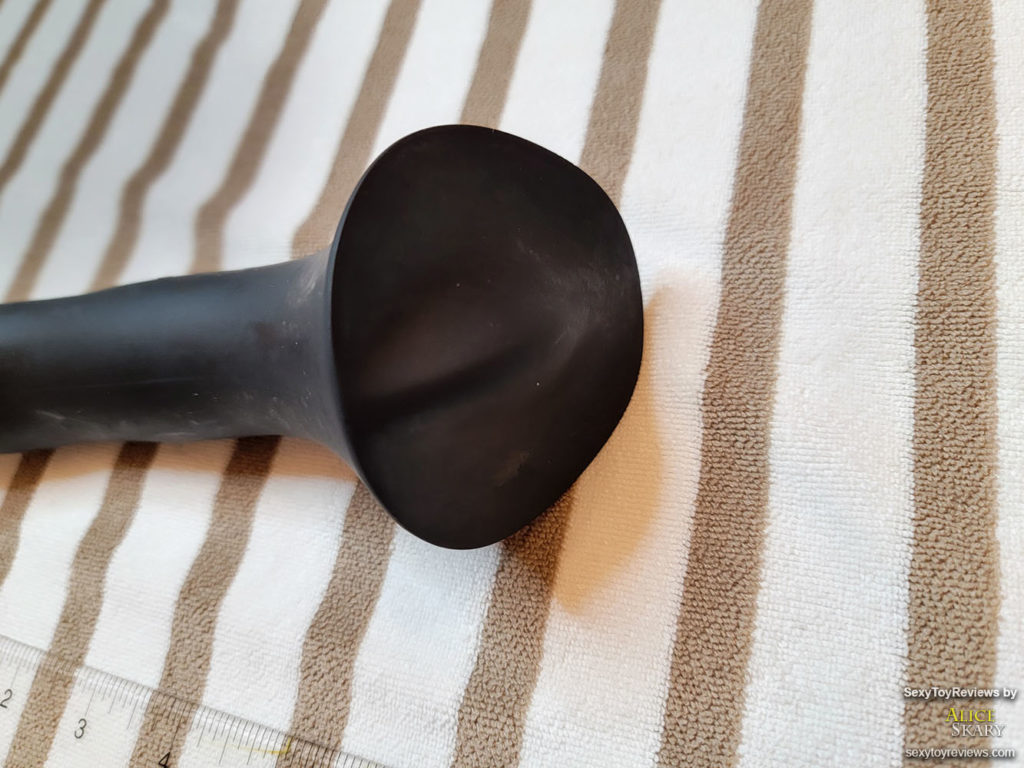 Even those that cannot climax from such a motion can benefit, I think, from connecting more intimately with their body's motions and feeling the pressure translate into a sensation in their own bodies. Connecting with the sensation of each thrust results in a more natural and intimate experience for both partners.
The toy itself is a moderate length and thickness with three subtle size differences available between the small, medium and large toys. The toy pictured here is their medium model.
The surface of the toy is a beautiful velvet matte finish that offers little friction or stickiness, and the hygienic non-porous silicone material is easy to clean by boiling, disinfecting with a bleach & water solution, or running through the dishwasher.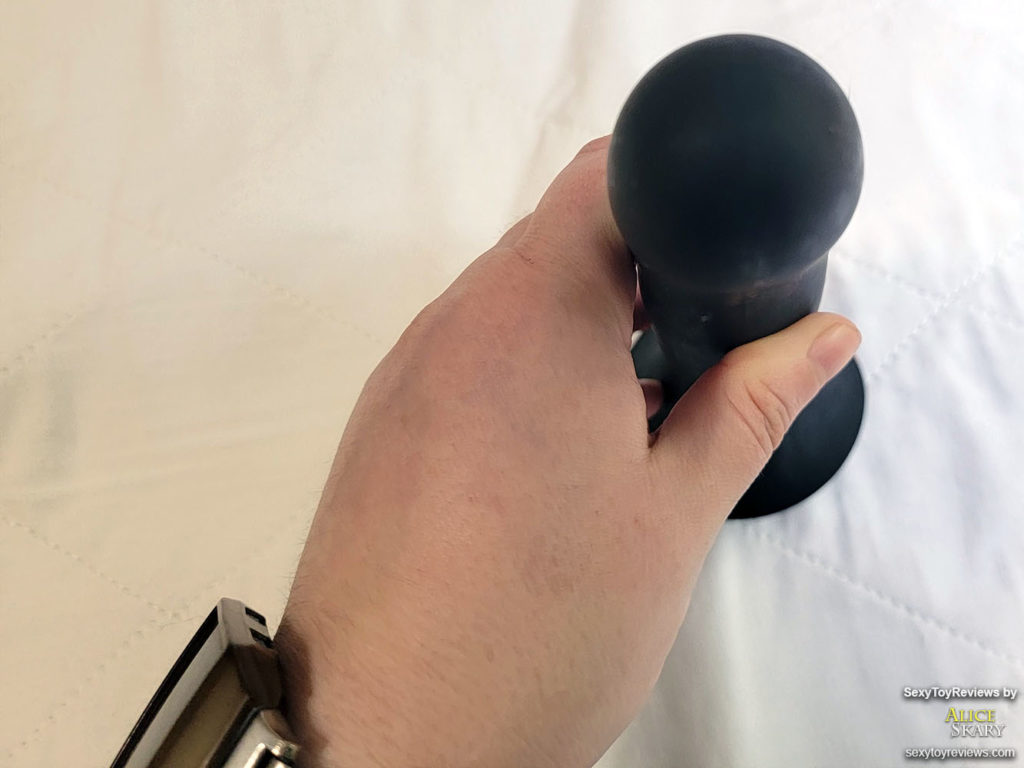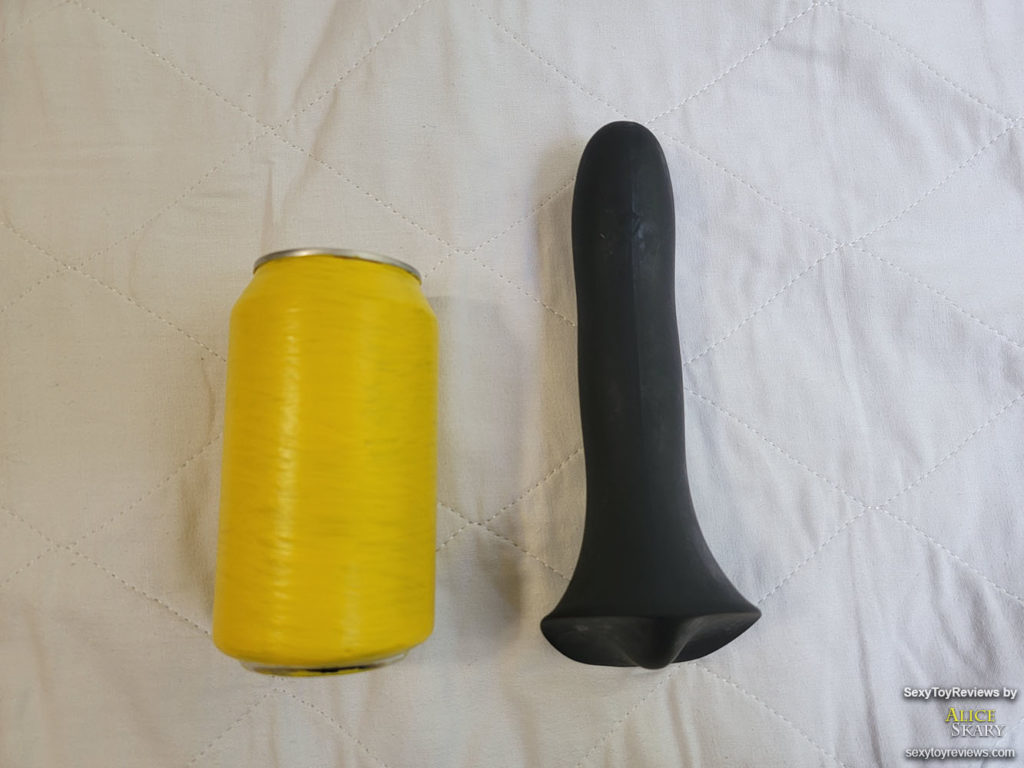 Size possibilities:
The small size
Insertable Length: 5.3"
Diameter: 1.18"
Fingers: 2
The medium size
Insertable Length: 5.3"
Diameter: 1.37"
Fingers: 3
The large size
Insertable Length: 5.7"
Diameter: 1.53"
Fingers: 4
Purchase this toy here or explore the entire WetForHer website here!