A handsomely textured abstract penetration toy with a unique and beastly strong suction cup, the "Spiralizer" is sure to please any texture-loving hole!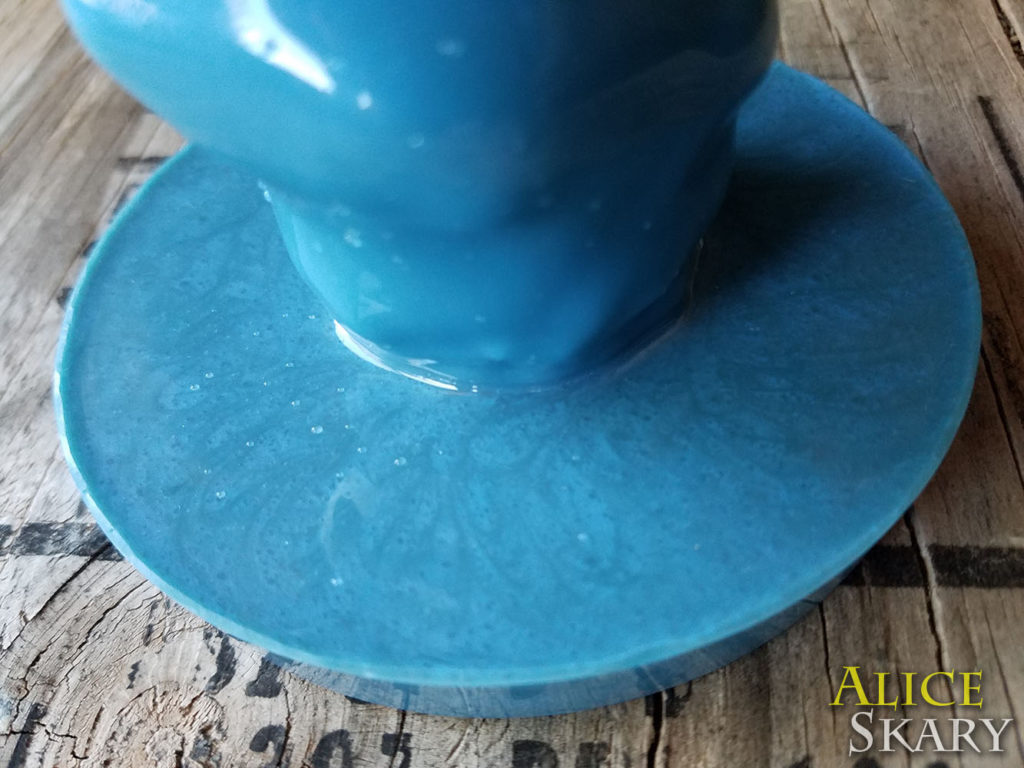 The suction cup on this baby is different from any I've seen before. A smooth, flat surface with a ridge on the bottom that cups perfectly to any flat slick surface. And, doubles as a flared base!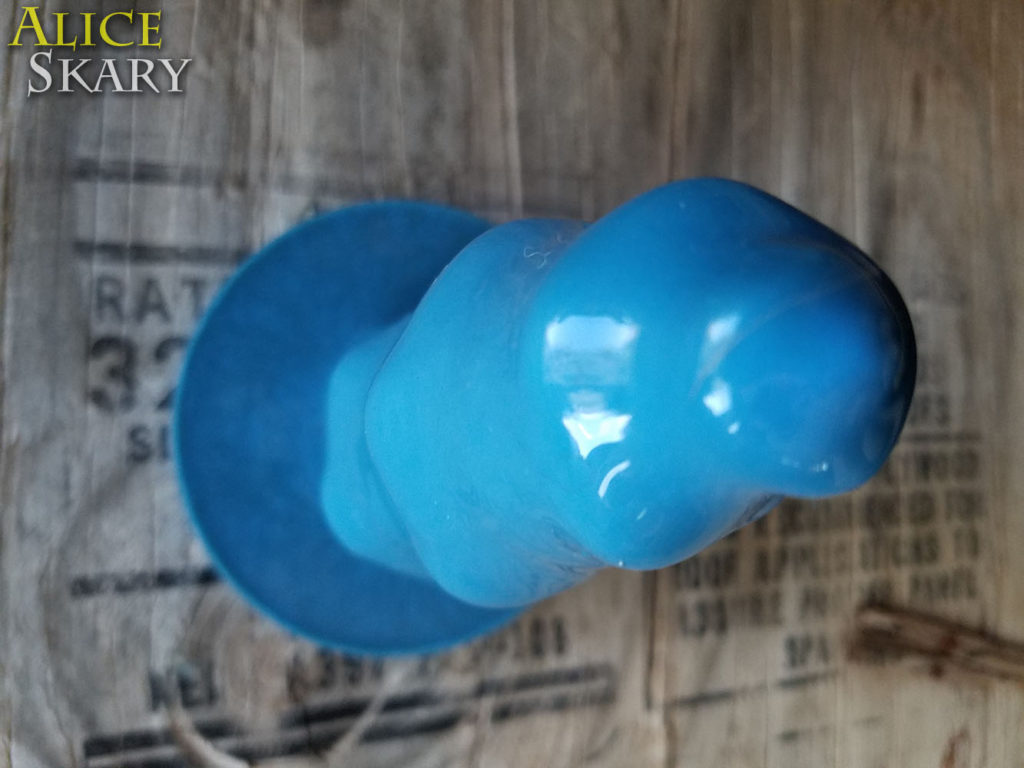 The textures are beautiful. It has "threads" like a screw, but muted. Then, the threads also have beads — ALONG the threads. Look!
The "muted" sense, though, keeps these ridges from being painful or uncomfortable. The toy still glides along, allowing for a wonderful sensation if it is twisted gently, or thrust! The slick shiny surface of the toy adds to the smooth sensation as well.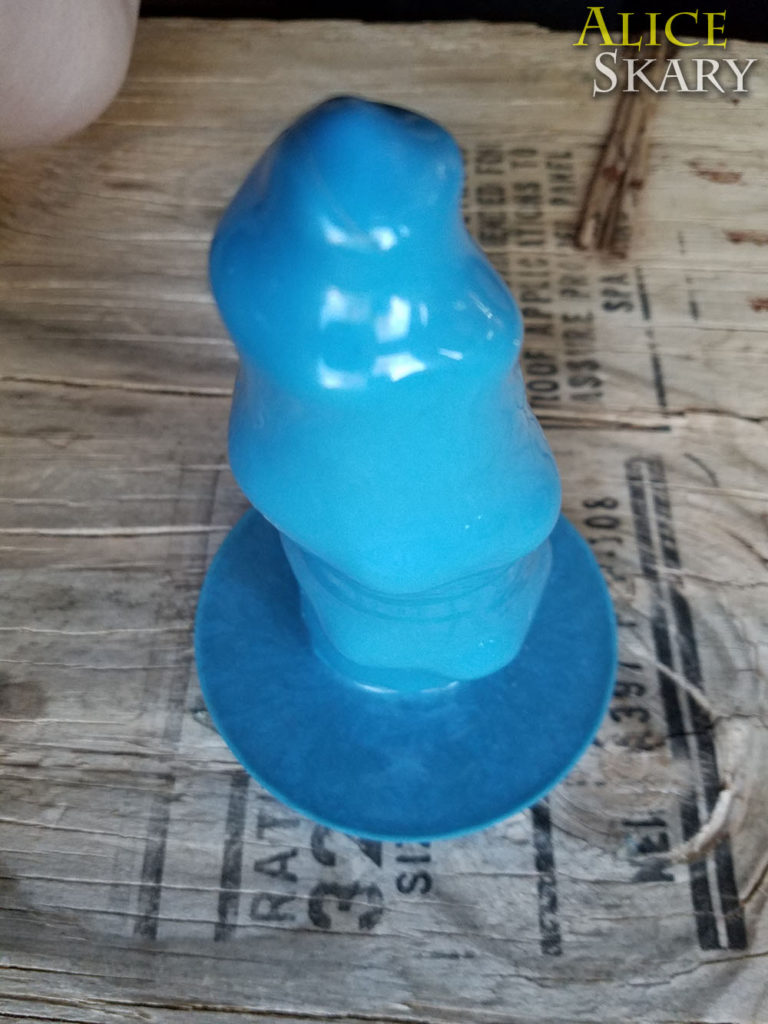 The firmness was perfect for such a small toy — allowing each bump and ridge to be felt completely.
And of course the material is a beautiful premium silicone, meaning the toy is totally non porous and body safe!
The colors, obviously, are also crisp and beautiful. So far I have not seen many wild colorations from Sabaist Dicks, but the colors they do offer are simply dreamy. & all of their designs similarly wild in how they explore texture!
I do believe that the taper of this toy makes it perfect for anal penetration, too. The smooth tapered tip allows a gentle parting of the anus for a gentle entry. A wonderful exploratory tool for anyone who is interested in some girth play.
Find this, and more by Sabaist Dicks here:
https://www.etsy.com/shop/SabaistDicks