I've always had a soft spot for nerdy toy companies, and this one is a winner. A high quality premium silicone sex toy with a beautiful pour, inspired by a dungeons & dragon's creature? Count me in. But how does it work as an instrument of pleasure?
The Dungeons and Dongs series of toys are each crafted as a parody representation of a high fantasy creature.

The subterranean Ankheg is not a creature to be trifled with. Lying in wait below several feet of loose soil it prefers to ambush unsuspecting prey with its powerful mandibles before subduing it in a grapple and dragging it back to its lair.

via t he Pleasure Forge Etsy Store
Every single piece I have from Pleasure Forge has been made from the highest quality silicone, non-porous and body safe and without a flaw or bubble. Their colors are legendary as well.
The shape of this particular piece is especially novel, though. Decidedly insectoid, two protrusions at the tip and ridges provide plenty of sensation for any bottom.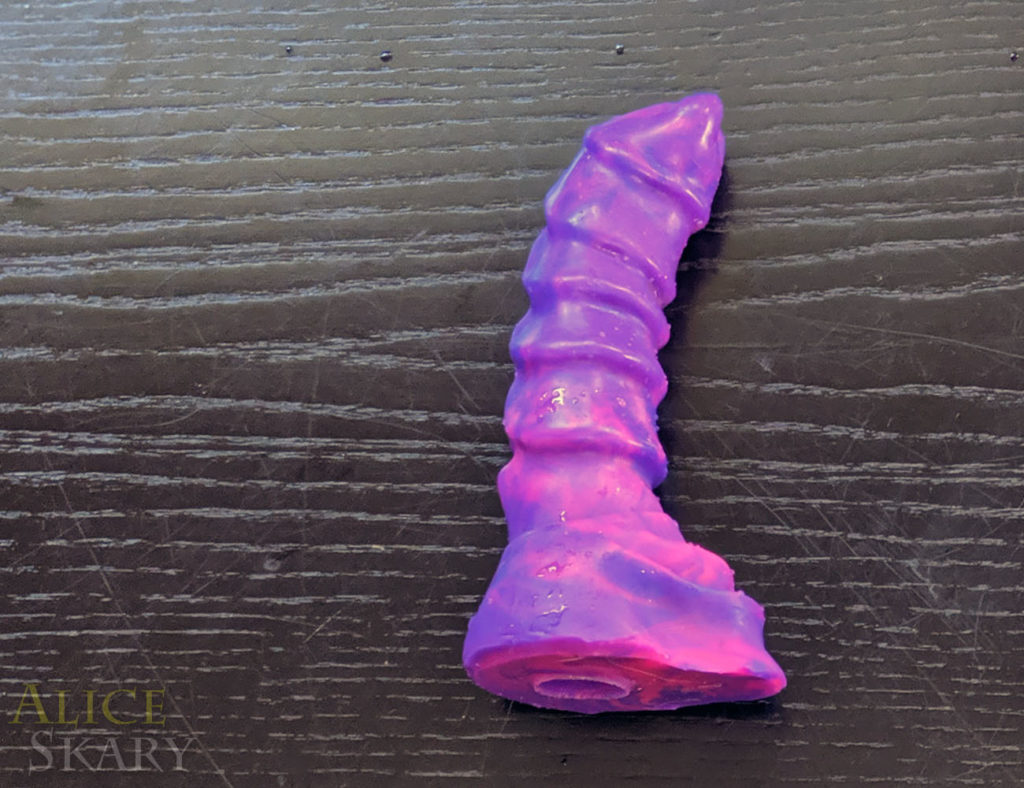 The Ankheg comes in multiple sizes & firmnesses. Mine is the smaller size and made of a very soft, gummy bear like 100% body safe silicone, and has a hole to allow attachment to a vac-u-lock harness as well that functions admirably.
In the soft texture, I feel the toy is suitable for anal stimulation or vaginal stimulation. In a firm texture, it might be best used vaginally, but those who truly love texture might enjoy it anally still — with caution.