A stunning dragon inspired dildo with handsome girth & scalie texture from a fantastic silicone sex toy company. Ready to thrill any size enthusiast in the "large" size.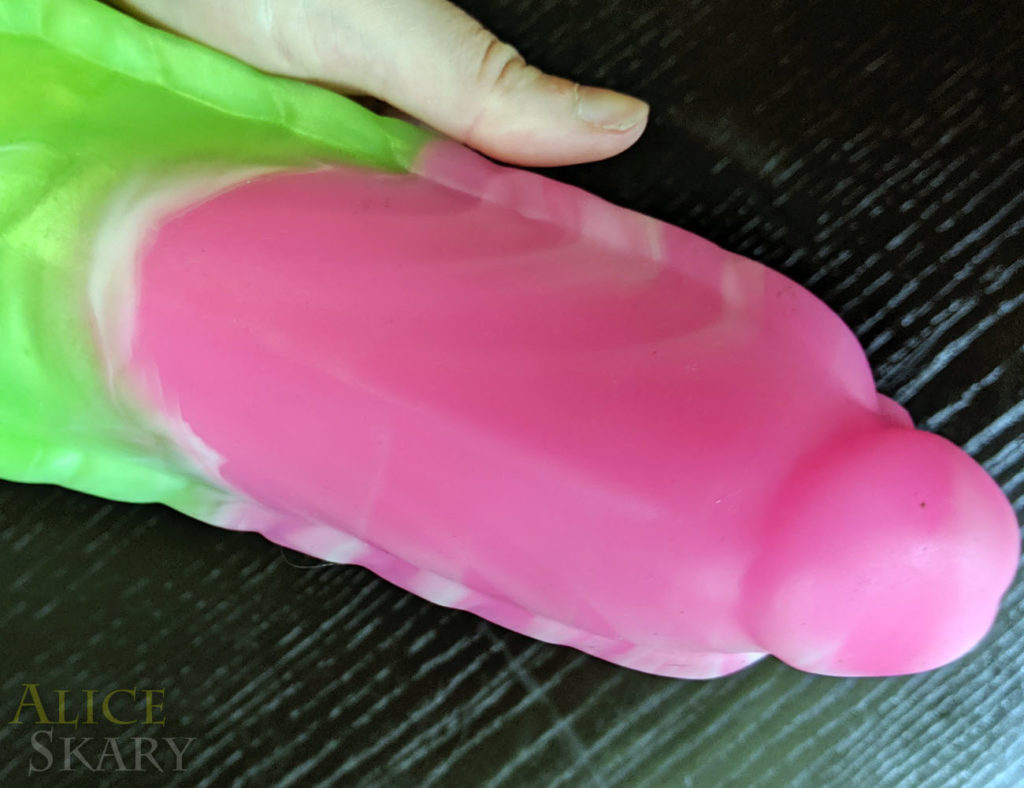 The head on this girthy beast is shaped very much like a human penis, giving it a gentle entry into your body. But immediately after the toy becomes impressively thick.
Not only does it become girthy, but the texture increases as well, with deep ridges on the underside and sides.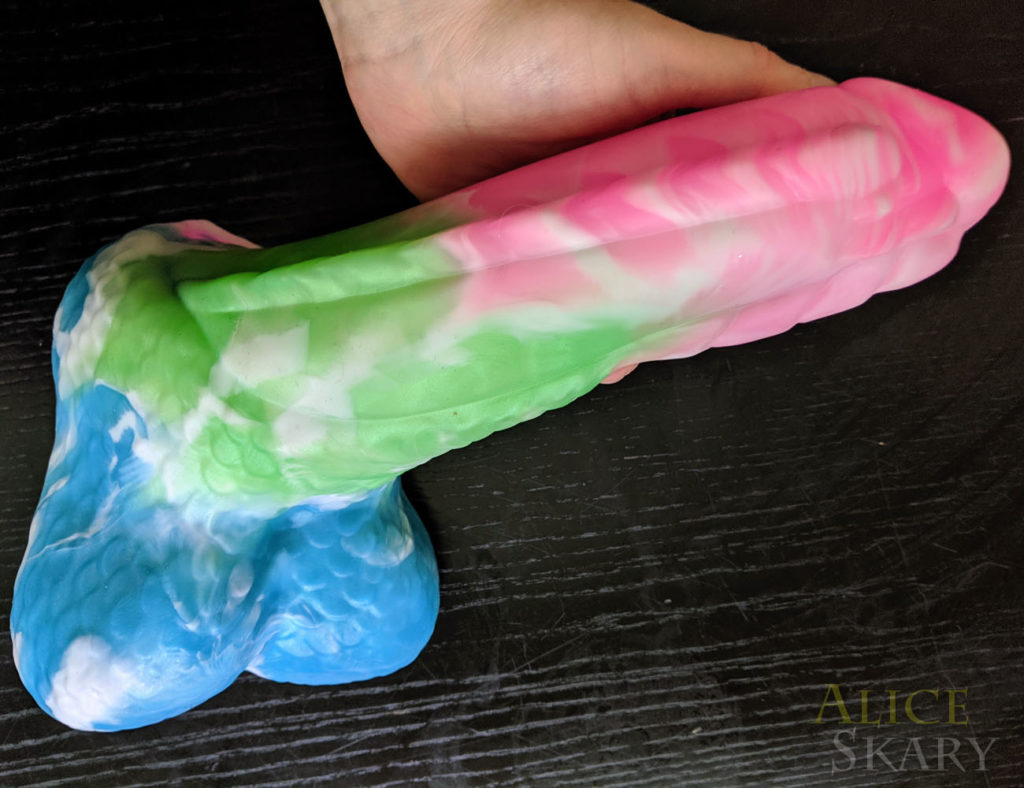 I ordered this one in the "super soft" firmness, which is very soft INDEED. If you are using this toy without a partner, though, you may prefer it a bit firmer — I often have to stuff it into my bottoms with both of my hands!
The ornately scaled testicles at the bottom of the piece help keep the toy in any harness, though, no matter how slippery things get.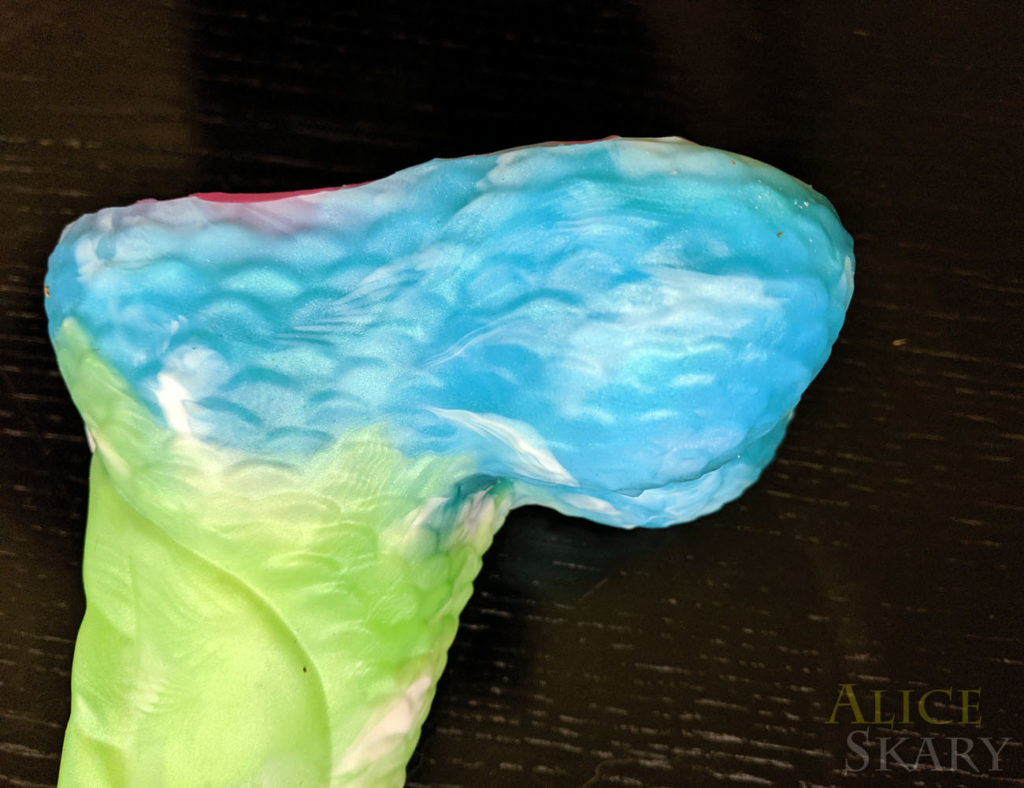 The colors were stunning. I asked the folks at Kudu to surprise me with any four bright colors they felt would look good on film, and I was not disappointed. It's difficult to pick up on camera, but they did a wonderful, shimmery pour that particularly stuns in natural light.
Over all, I feel confident I can recommend Kudu Voodoo as a great custom toy company. Check them out at kuduvoodoo.net to order your own Dragon!
Laughing Dragon Large Specs:
10 inch total length
8.5 usable length
6.5 inch circumference at tip
8.5 inch circumference at mid shaft
10.5 inch circumference at the widest point of the shaft