The chaos beast from PleasureForge appears to be one of their most popular offerings. And no surprise, at that.
The Chaos Beast is a tentacle, but not like any other I've seen. Rather than being modeled after a sea creature, it is modeled — like all of PleasureForge's offerings, after a creature from dungeons & dragons.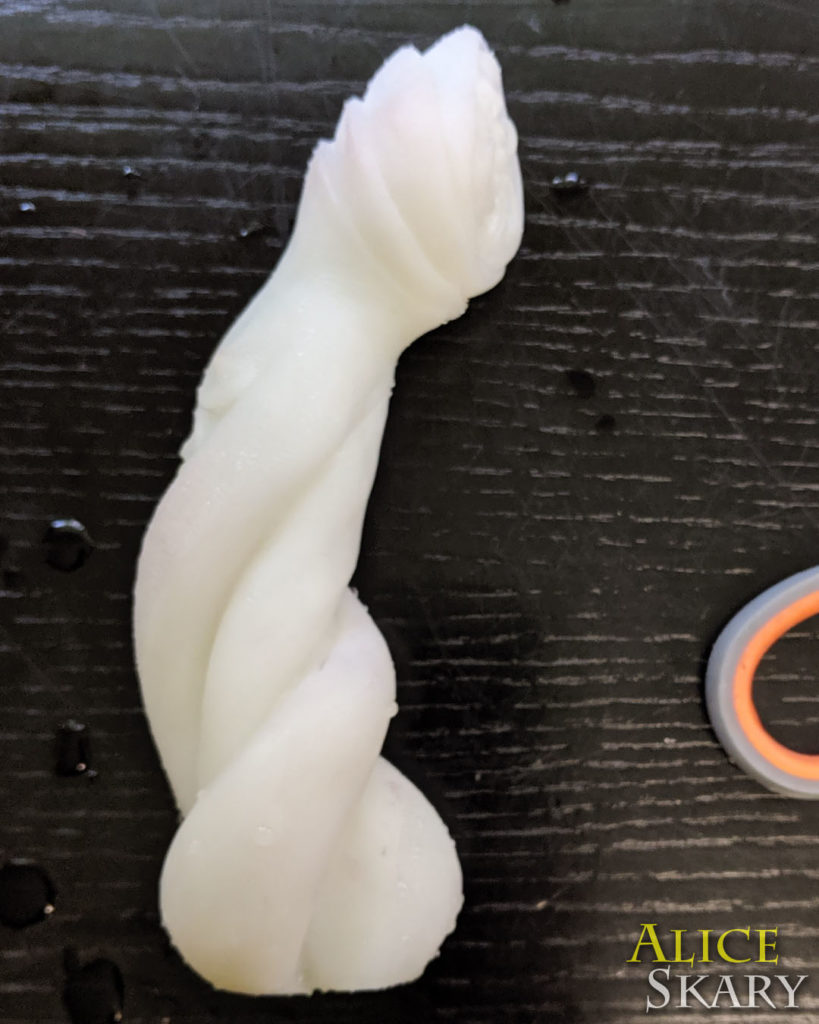 The gnarled spiral of a tentacle has suckers and what appears to be teeth at the end. All in body-safe premium silicone, of course.
The one they sent me was in a very firm silicone, which I did not mind at all as the toy is modest in stature. I usually collect much larger toys, but this handsome little guy is a refreshing change, allowing those who aren't size-queens to experience the pleasure of a fabulous tentacle fantasy.
And another special little treat — this is a plain, untinted silicone with glow additive in blue, leaving an ethereal glow available for play time.
The design is perfect. The tapered tip allows for easy entry. It would be perfect for anal play, although the lack of a flared base means you should be cautious if using it by yourself. And the design is a pleasure for any texture lover.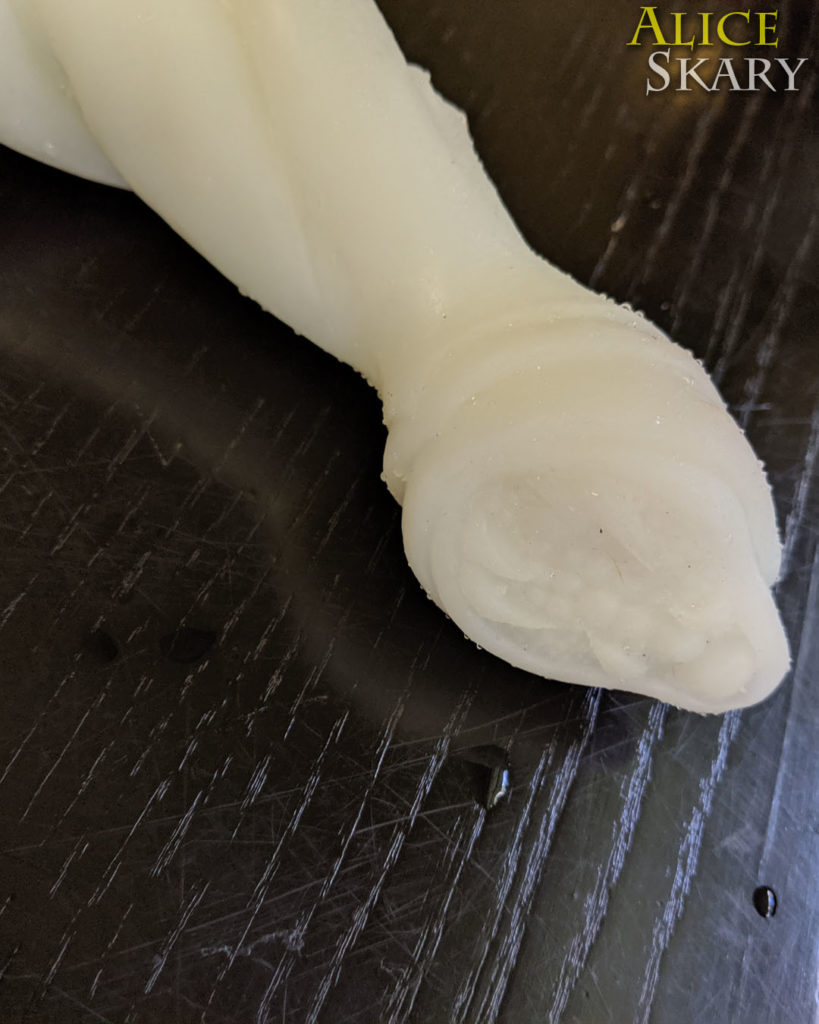 All in all, it is no surprise to me that this toy sells out so quickly every time Pleasure Forge does a "drop."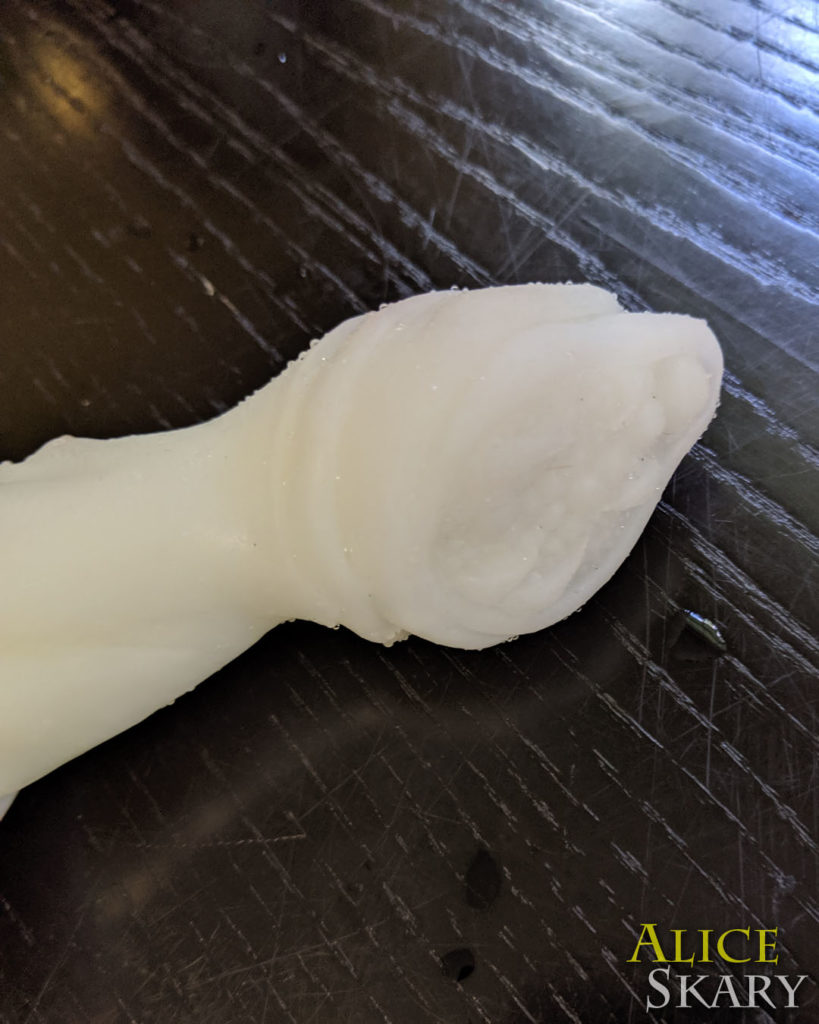 Check out PleasureForge on Etsy, and hover their Twitter for their next "drop."
Length: 8.7 inches
Usable Length: 6.7 inches
Maximum circumference: 6.3 inches