The Remove-O-Balls are realistic, hanging testicles that are designed to work with any Mr. Hankey toy and many toys made by other manufacturers. You can even use them as a cock ring or an impact toy!  But how DOES a single, small ring fit over such MASSIVE toys?
From the moment I saw the "Remove-O-Balls" on Mr Hankey Toys' website, I was impressed. I believed this to be a truly innovative product: Virtually every single toy in the Mr Hankey collection now becomes TWO toys, a be-testicled version and a non-be-testicled version.
And it makes sense in a few other ways, too. Your toy case will be lighter, with only one set of testicles stashed. Less silicone is used, meaning slightly less manufacturing costs — and environmental benefits as well.
They are easy to use. I prefer to lubricate the toy & the testicles for ease of application, but it isn't difficult to maneuver the REMOVE-O-BALLS onto an unlubricated toy, either.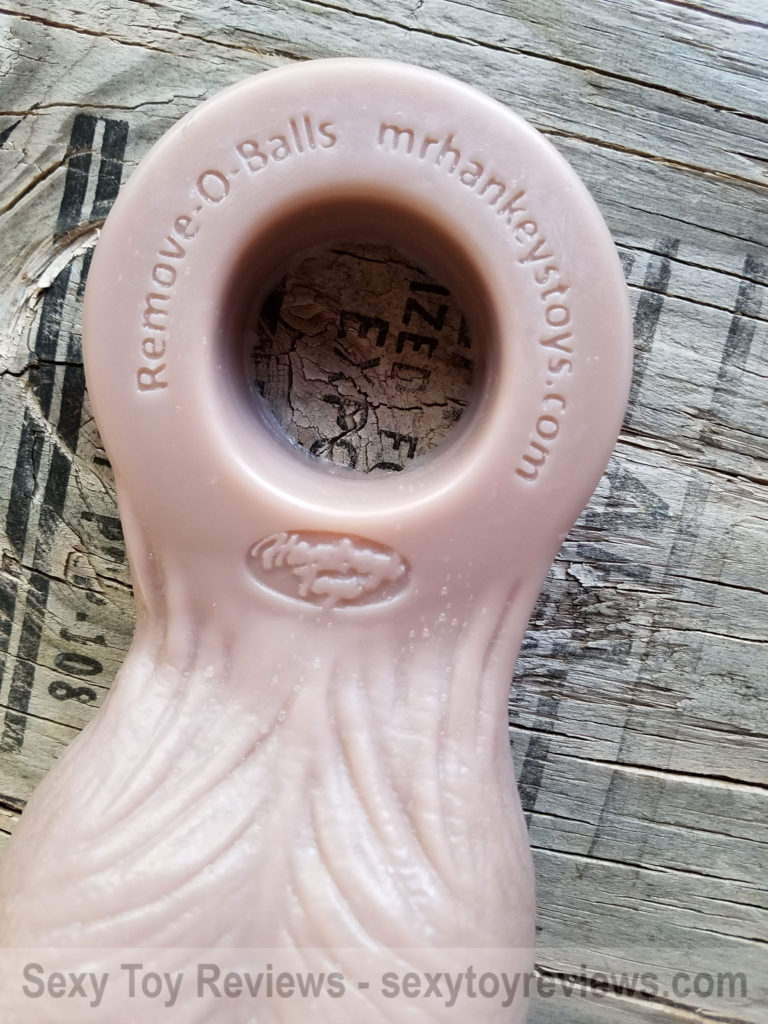 The Remove-O-Balls also doubles as a cock ring for your OWN flesh cock, if you'd like an extra set of dangles for a while — it would add weight and bulk, so may not be suitable for all, but it is a sturdy premium medical silicone ring that is incredibly stretchy, soft, and comfortable.
I've also heard from a friend that she has been using the Remove-O-Balls as an impact toy — and while I haven't tried that yet, they do have a wonderful swing and make a delightful slappy noise when contacting flesh or dildo — so I agree whole heartedly.